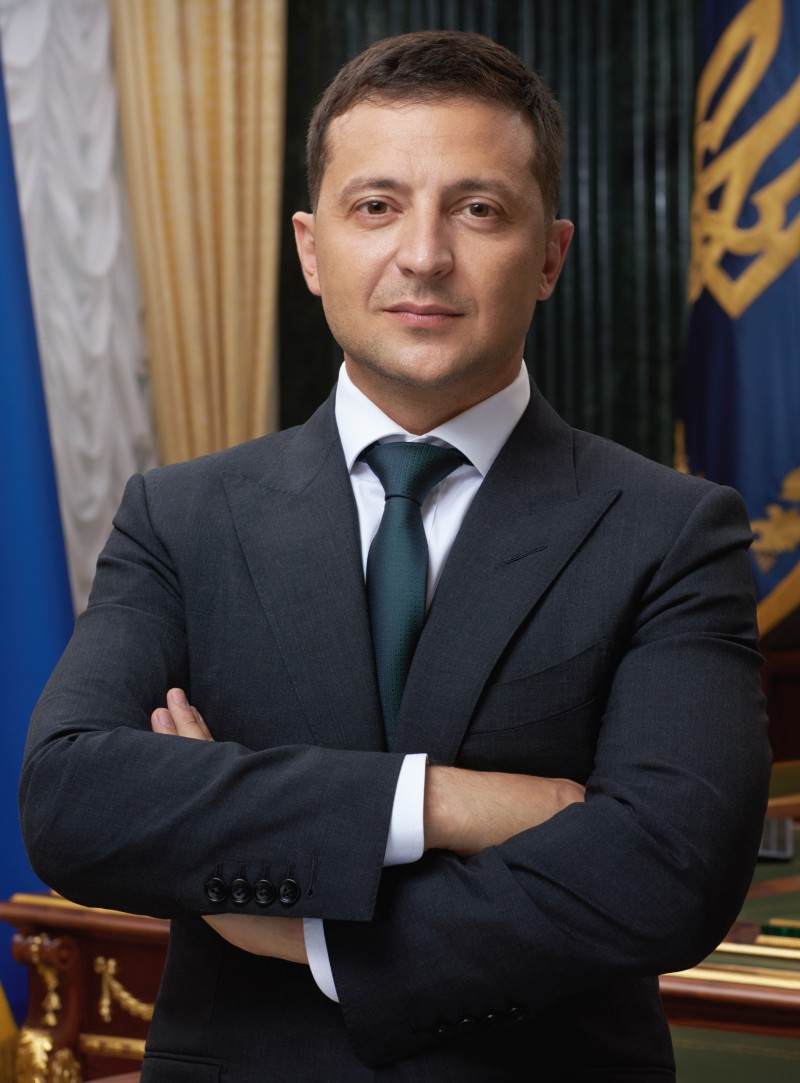 VOLODYMYR ZELENSKYY

Ukrainians! We are going through the worst ordeal in our history. In our lives. We protect the most precious thing we have. We must hold on. We must fight. And we will win. I know that. I believe in that.

The Russian invaders cannot conquer us. They do not have such strength. They do not have such spirit. They are holding only on violence. Only on terror. Only on weapons, which they have a lot. But the invaders have no natural basis for normal life. So that people can feel happy and dream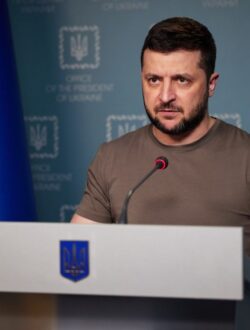 | 29 March 2022 - 22:53

Wise people of a strong country!

The 34th day of the full-scale invasion of Russia and our full-scale defense is coming to an end. Successful defense.

I'm sure you saw the news today that the Russian military command allegedly decided to "reduce hostilities in the directions of Kyiv and Chernihiv"

| 29 March 2022 - 09:33

An expert group will be set up at the Office of the President of Ukraine within a week to monitor and analyze compliance with international sanctions against Russia. After all, it is important for Ukraine that sanctions packages against the Russian Federation are effective. This was stated by President Volodymyr Zelenskyy in his address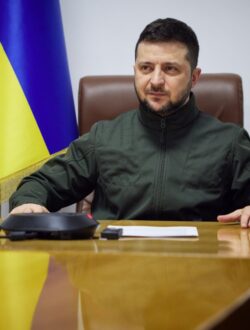 | 23 March 2022 - 12:37

It is a great honor for me, the President of Ukraine, to address you for the first time in the history of the Japanese Parliament.

Our capitals are separated by a distance of 8 thousand 193 kilometers. On average, it's 15 hours on a plane. Depending on the route. But what is the distance between our feelings of freedom? Between our desires to live? Between our aspirations for peace?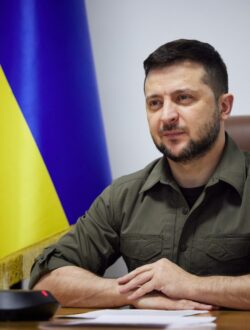 | 22 March 2022 - 13:35

This morning I spoke with His Holiness Pope Francis and he said very important words: "I understand that you want peace. I understand that you have to protect yourself. Both the servicemen and civilians courageously defend the homeland. Everyone is defending the homeland."

And I replied: "Our people have become this army." They became this army when they saw the trouble the enemy was causing. The devastation it leaves behind. And the huge amount of blood it wants to shed.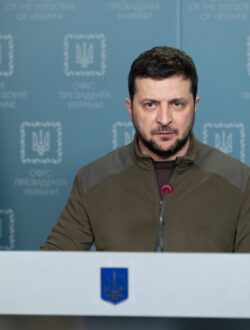 | 18 March 2022 - 15:35

Strong people of the indomitable country!

The 23rd day of our patriotic war continues. After eight years of war in the east.

The occupiers do not stop burning their national wealth in the war against Ukraine.

I am confident that by attacking us, they will destroy everything that Russian society has achieved over the past 25 years. And they will return to where they once began to rise from, as they say, to the "the wicked 90's".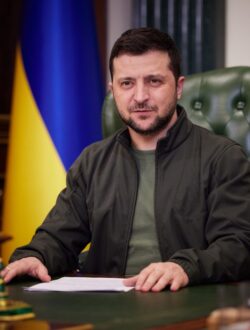 | 18 March 2022 - 00:52

Great people of a great country!

The 22nd day of our struggle, our defense against one of the world's largest armies is over. Which we make smaller every day. Every day. But it still has numbers, equipment and reserves.

We have information that the Russian military is recruiting mercenaries from other countries, trying to deceive as many young people as possible into military service. We know that this will not help them.